Interpreting, Translating & Tutoring
We can provide you or your company with interpreting, translating, and tutoring services. We provide fast and accurate translation and interpreter services for legal medical, certified translations, and localization.
I Specialize in interpretations and translations, Spanish – English. My interpreting services are available in person in the Mississippi Gulf Coast area. And via phone or Skype anywhere in the USA. My translation services are available world wide, via e-mail media.
Creating and/or translation of:
marketing flyers,
referral letters,
immigration papers,
in-store signage
These are just a few of the services I specialize in. Interpretation fees are hourly + mileage. Translation fees are quoted based on number of words.
Contact me for rates at:
reimherrg@aol.com
(504) 481-9611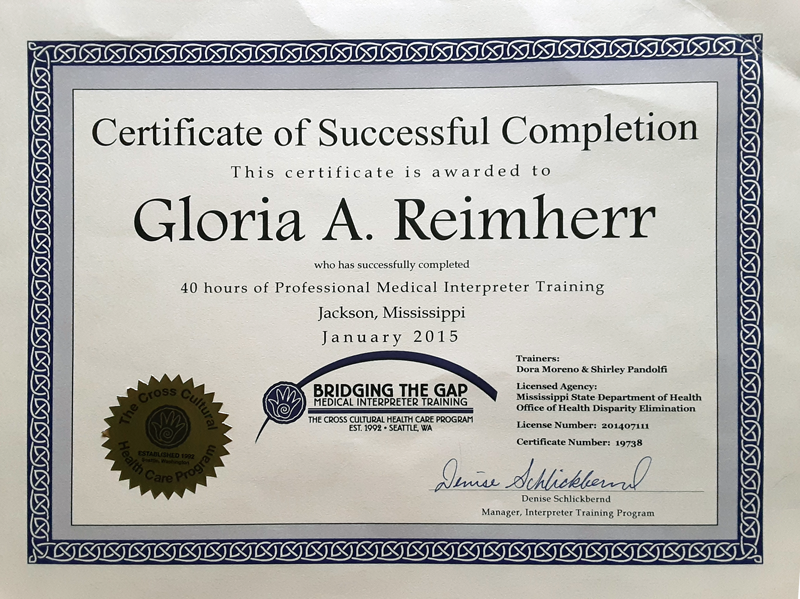 Medical Interpreter
Gloria has completed a course in Medical Interpreter training from Bridging the Gap.